VAPA Out 'n' About
7pm TONIGHT at Kuumbwa – don't miss music faculty member Steve Wilson's CD release party!
Steve recently won the Gold Award for Best Local Musician in the Santa Cruz Weekly  http://www.santacruz.com/ae/articles/2013/03/30/gold_awards_2013_readers_picks_music_and_nightlife

Sylvia Rios, ceramics faculty member, featured in "Making Space" at the Euphrat Museum of Art at De Anza College, October 21 – December 5:
www.deanza.edu/euphrat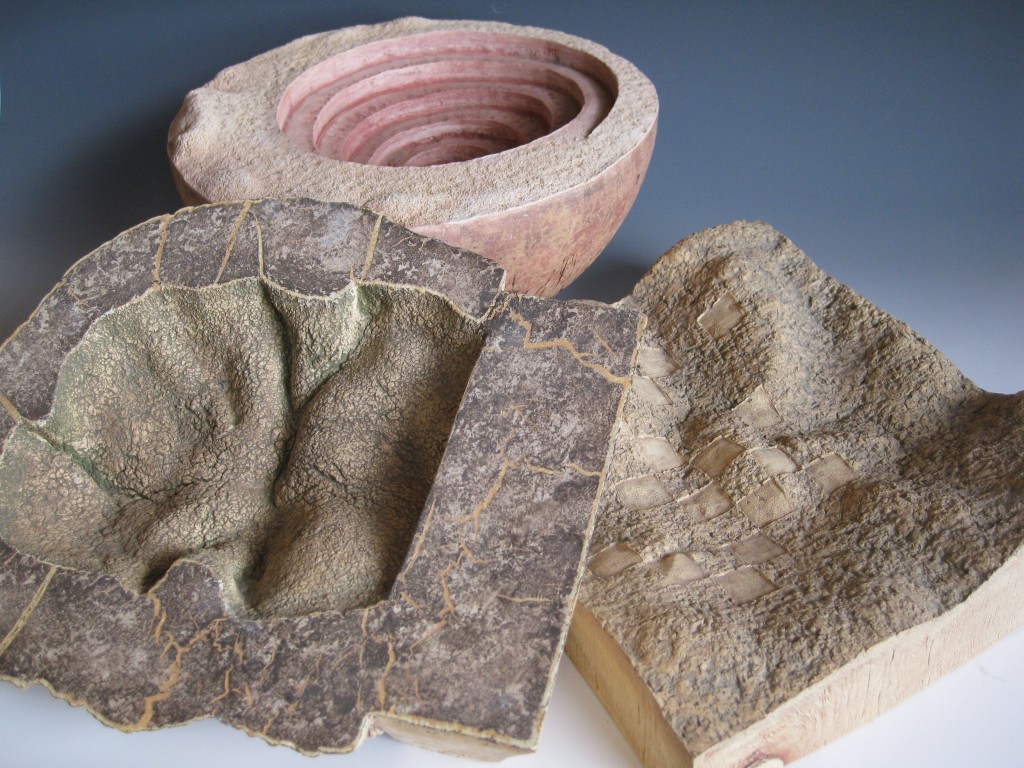 Cool Upcoming Events in the Community
Santa Cruz County Symphony poised to open  rehearsals to Cabrillo students, starting November 15!
New Santa Cruz County Symphony Music Director Danny Stewart is very interested in providing an opportunity for Cabrillo students to attend an open rehearsal for the Symphony's next concert set. His intent is to give students an opportunity to observe the process of producing a concert program that accomplishes the director's goals and the interactions between the musicians and soloists and the conductor. The plan is to pilot this educational outreach Friday evening, November 15, at the Civic Auditorium at 7:30. There is one break at 9:00, at which time they will be free to leave or stay for the second half. The program for the November concerts features an 18-year old cellist, Austin Huntington, winner of the 2012 Klein International String Competition, and former principal cellist of the South Bend Youth Symphony Orchestra when that ensemble was conducted by Dean John Graulty!
Cabrillo student clubs host interesting arts events!
The Cabrillo College Seahawk Metal Arts Club (SMAC) and the Cabrillo College Inter Club Council are hosting an artist lecture with:
Curtis Arima: Beyond Ordinary Bezels: an Introduction to Engraving and Creative Settings
Saturday, November 2nd
6 – 8 pm
Cabrillo College VAPA room 3004
The event is free and open to all Cabrillo students and to the public.
Curtis Arima has been teaching at the California College of the Arts for 10 years.  He produces jewelry and sculpture in his Berkeley Studio.  His work has been exhibited across the country and abroad including: SOFA NY and Chicago, the National Ornamental Museum in Memphis, Vennel Gallery in Scotland.  Awards and nominations include Best of Show for the Innovations in Contemporary Craft exhibition in Richmond, CA and nominations for instructor of the year for the Niche awards.  His publications include Metalsmith magazine, Sculpture magazine, and the Larks 500 series books.  Curtis received his BFA in Jewelry/Metal Arts & Ceramics from the California College of Arts and Crafts and a MFA in Metalsmithing from Cranbrook Academy of Art.  Visit his website:  http://www.curtisharima.com to see more of his work.
The National Society of leadership and Success hosts "The Greatness in You", SAC 225 East, November 1, at 4pm.
… a rebroadcast of an interview with multiple Grammy-award winning hip hop artist and actor: Common
 Upcoming VAPA events
AUDITIONS!
Cabrillo Stage Winter Production, "Lunch"

Saturday, October 26
10:00 AM – 5:00 PM
Samper Recital Hall
> more details

Cabrillo College Bands presents
A Chilling Spectacle of Spooky Music

Thursday, October 31
7:30 PM
Samper Recital Hall
> more details

Cabrillo Music Department presents
88 Keys Halloween Extravaganza

Thursday, October 31
12:30 PM
Samper Recital Hall
> more details

Cabrillo Youth Strings/String Orchestras Concert

Friday, November 1
7:00 PM
Samper Recital Hall
> more details

 

Cabrillo Music Department presents
Il Dolce Suono Fall Concert

Saturday, November 2
7:00 pm
Samper Recital Hall
> more details
 SPICE grant funded, fully-scholarshipped entrepreneurship course for select VAPA students to be offered in SP 14! Stay tuned for details! Imagineer your creative future and pursue your dreams!